September 01, 2018
Get to know me
Originally posted on Target Pulse blog with the title Get to know Juliano, Lead Product Designer
On August 29, 2018, Target published an interview with me where I share my learnings and my experience working at Target for the past 4 years.
---
Hello, my name is Juliano, and I'm a Lead Product Designer at Target. I'm currently the lead product designer on Nicollet Design System. I previously founded Cympel, an adtech startup, worked at Best Buy, led a web design meetup group, and worked as a print designer.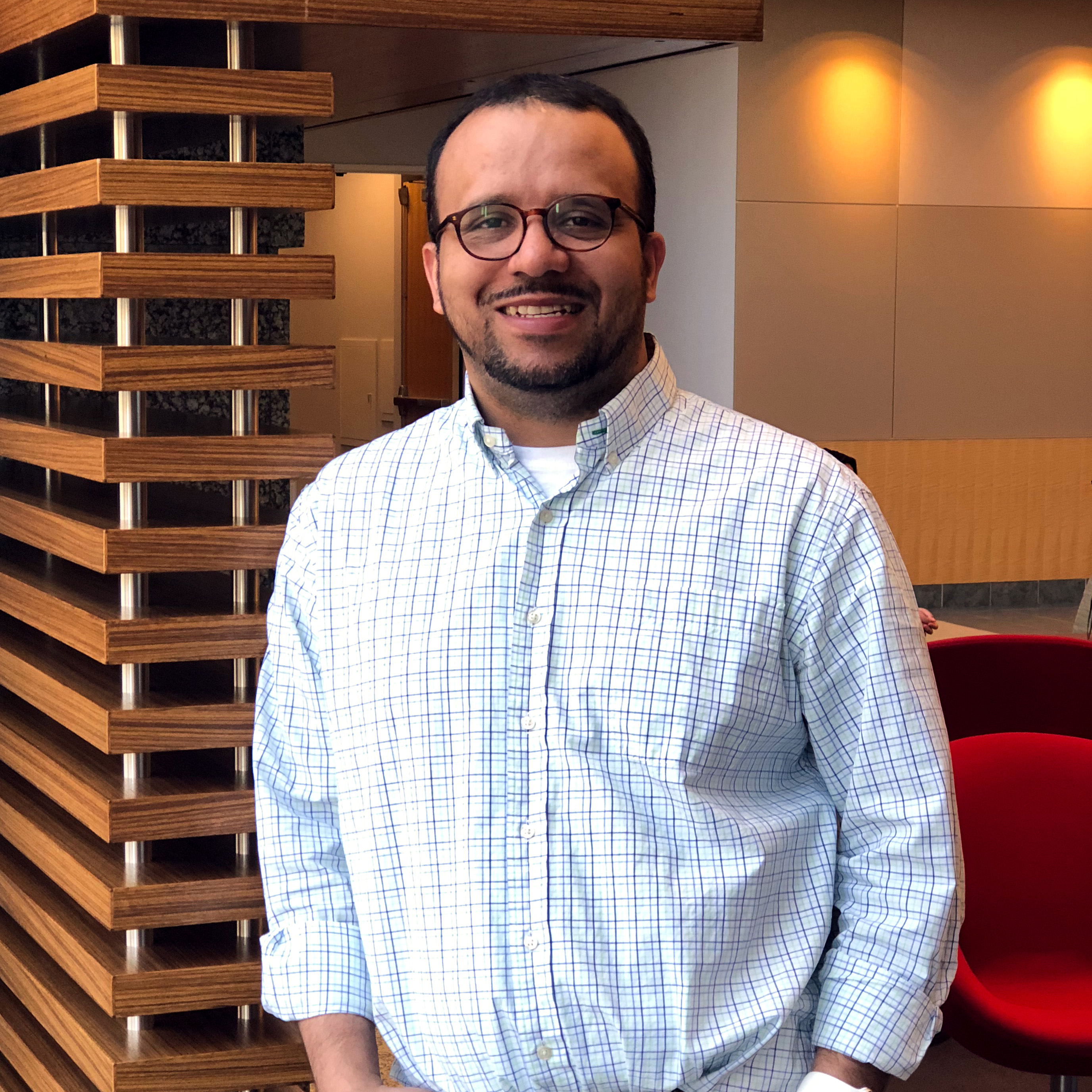 Q: What is the best thing about being a Product Designer?
A: When I was starting my career as a designer back in the 90s, I was drawn to the art and composition of an effective piece of work. Back then, my understanding of design was very skewed toward "making things pretty" and art. Well, it turns out that a designer's job is a lot more than creating visuals. It's also about impact and transformation.
The best thing about being a product designer is the journey of putting myself in a position to be in the shoes of the guest while working with highly talented individuals on product teams to build (hopefully) delightful and profitable products. It's about the transformation that we submit ourselves to. Let me explain.
Working on a team with engineers, product managers, accessibility experts, researchers, designers, and writers may seem simple and straightforward, but there's a lot of tension and orchestration that needs to occur in order for a team to achieve a successful outcome. This healthy tension and orchestration have always made me reflect and grow not only as a designer, but as a person. Being able to admit that your idea was not the best or that you were wrong (with good intentions, of course) takes courage and humility. Sometimes we take these little things for granted, but these seemingly small moments of courage yield great results. It becomes less about the outcome and more about the journey with the team.
Q: What was the most exciting thing that happened this year?
A: Nicollet Design System. We launched in April and adoption is growing every single week. We have many components now in production (thanks, Registry and Adaptive).
Q: What should every designer be reading right now?
A: Earlier in my career, I thought that a designer's genius or "talent" was the utmost important component of a successful product or idea. In fact, as Khoi Vihn's article says, this sense of genius or supertalent has been counterproductive to our industry all along. So, it wasn't until I had to build a product for survival that I began to understand the value of engineering, business and design working in harmony.
I'm a big believer in acquiring complementary skills as a designer and while I follow/admire talented designers and developers in our field, I believe product designers (working in a product model) should be a little uncomfortable once in a while to learn skills that will help them build better teams, products and better communities. My suggestion, no matter where you're at in your career, is to become a bit more familiar with a complementary skill.
Q: What's your greatest accomplishment in your career at Target so far?
A: I've had many accomplishments at Target and I'm proud of them all. Target has given me opportunities that have had a great impact in my career. And while I'm grateful for all projects and teams I've been a part of, I'm very proud of the nimble team we've built that is transforming how we build products at scale: Nicollet Design System.
Q: What is your favorite thing about working at Target?
A: My favorite thing about working at Target is the people I get to work with every day. I'm surrounded by highly talented folks who teach me a great deal of things every single day. I often feel I'm the least qualified person in the room, but I learn and grow a lot.
Q: What did you want to be when you grew up?
A: It's a tough question, but initially I wanted to be a professional table tennis player. I was influenced by my father, who would intensively teach me table tennis since I was 13 years old. But, as life would have it, I ended up becoming a designer.
Growing up in Brazil, I was exposed to design very early in my life. My father owned private schools in the northern part of Brazil, and my cousin, Alex, was responsible for my dad's entire business' visual identity. He was very talented and highly respected in our region among many businesses, local TVs, and design firms. He gave me an opportunity to work with him for a little while and told my parents to enroll me in a local school to take design lessons. My parents followed his advice. His work and mentorship inspired me to what I am today. So, besides a tennis player, I want to be a designer when I grow up. (I'm working on it.)
Q: What is the hardest thing about being a Product Designer?
A: Perfectionism and compromise.
Q: Best career advice that you've received?
A: The best advice came from my then graphic design professor, Karen Alves. I was graduating from her class and getting my first job as a graphic designer in America. I was very nervous but this is what she said: "Juliano, you're young and very smart. You take this job, if it doesn't work out for any reason, you'll leave and find another job. But, the most important thing that will happen to you is you'll meet a lot of people in your journey. Some people will become part of your life for a long time and some won't; some people will hurt you and some people will make you feel at ease and confident; but, what you'll learn from them will help you grow as a designer and more importantly as a human being. You'll have a great impact in people's lives, and people will have great impact on your life. You'll grow and all of these learnings and experiences are priceless." I confess that I didn't fully grasp what she meant and I couldn't connect dots in the future, but as I reflect today about my life, I can certainly connect the dots in the past. I felt vulnerable to my own skills; I didn't feel confident but I was happy to be taking the next step in my life. Every time I'm faced with a new change or challenge in life, I think of what my professor said to me. And she was right. All these years have been priceless.
Q: Dogs or cats?
Dogs. I love dogs.
Q: What is your superpower?
Well, this is a tough question. I don't think I have a superpower, but I'm always looking for ways to grow. My ability to understand and contribute to how designs are built, and speed up the process of building digital products is very helpful for me as a designer.
Q: Anything else you want to say?
The most fulfilled and effective people I know—world-famous creatives, billionaires, thought leaders, and more—look at their life's journey as perhaps 25 percent finding themselves and 75 percent creating themselves.