November 04, 2013
Live Shape Tool in Photoshop CC
Adobe Photoshop, which is part of Adobe Creative Cloud now, is a great tool for us designers. We use it heavily on daily basis to create mockup, design layout, icons, illustrations, etc. I recently made the jump to the latest version of Photoshop, Photoshop CC, and struggled with the Live Shape tool for a few days.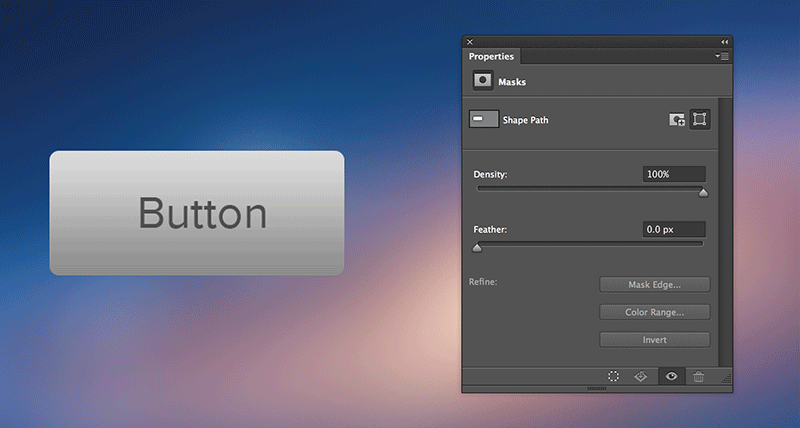 The Live Shape tool, in its essence, is a very useful new feature that Adobe introduced in Photoshop CC. It gives vector shapes, in this case the rectangle shape, the ability to change the radius by changing the radius properties on the properties toolbar without having to recreate a new shape. For those long-time users, in previous version of Photoshop, if you didn't get the radius correctly the first time you would have to recreate the shape with the correct value. It was painful and that's why most of us relied on Illustrator to create any vector shape.
After playing with it for a week I was deeply frustrated with the feature and often bogged down my work. The Live Shape property would disappear and I didn't know how to get it back. So my first assumption was that there was a bug in Photoshop CC, which made the Live Shape properties to disappear randomly. After digging and playing with it for a few hours, I figured out the problem. I was selecting the shape with the Move Tool which didn't really do anything to the shape. In order for you to get the Live Shape properties back, you need to grab the Path or Direct Selection Tool and select (click) the shape or the anchor points on the path, make sure they're visible and at least one is filled so the properties can appear once again. The easiest way is probably to select the Path Tool and click on the shape. Photoshop has multiple ways with many combination to select a path, and things can get really challenging when Photoshop has to figure out exactly what the user meant to select.
At first, I was frustrated and was ready to go back to my old workflow but, now, after figuring this out I'm really happy with it. It helps me save a lot of time.